The eating habits and dietary concerns of American consumers have shifted in recent years. Words and phrases like organic and gluten-free have invaded our daily vocabulary. The food and beverage market is constantly influenced by diet trends. Historically, diets have changed with the times, which can have major impact on the the food and beverage industry. Personally, I still enjoy a good steak and baked potato, but I also do so with the knowledge that it is not as healthy as I once thought it was (though I try to drown those thoughts in A1 steak sauce).
The downturn in public opinion of red meat in recent years has resulted in a rise of popularity of poultry. With comparable health benefits and less risk, poultry has become a power player in the food and beverage market.
Red meat has taken quite a beating in light of recent news, domestic consumption has been on the decline for nearly a de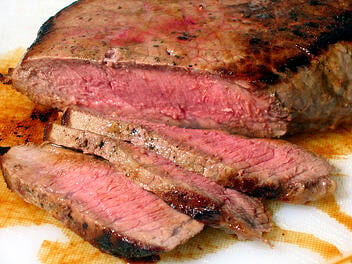 cade. A primary factor that can be attributied to this is consumer health concerns. They are underlined by the public perception that a high level of red meat consumption is unhealthy.
Despite being a great source of zinc, iron, thiamine, rioboflavin, and containing a great amount of protein, the reported risks -- including contributing to colon cancer and heart disease -- overrides the benefits. These health concerns prompted a widespread migration by consumers from red meat to poultry as a healthier source of animal protein or to switch to plant-based meat substitutes as their protein source.
The other primary factor attributing to the decline of red meat is the economy. The recession that began in 2008 and continues to have an adverse impact on the economy in 2013 is discouraging consumers from the high prices quality red meat yields in grocery stores. As a result, consumers have been eliminating meat from one or more meals per week along with reducing the size of portions served.
But even as consumption per capita has decreased, overall sales have increased thanks to more value-added products entering the marketing mix. These are convenience products targeted to consumers with crowded work schedules and younger consumers who can barely boil water. Also helping to keep the dollar sales up are an increase in high-end fresh meat cuts that appeal to that part of the population that has survived the recession or recovered economically more quickly than the population as a whole -- and who want to enjoy upscale products.
Packaged Facts estimates that retail sales of meat and poultry products topped $85 billion in 2012, up from nearly $73 billion in 2008. Looking ahead, sales are projected to grow to $98.3 billion by 2017. Supporting that growth will be an economic recovery that, while still very slow, is underway and likely to pick up with each passing year.
The Meat and Poultry Market encompasses meat and poultry products sold through retail outlets, supermarkets, discount stores and supercenters, warehouse clubs, and mass merchandisers, as well as convenience stores, drugstores, health and natural food stores, dollar stores, farms and farmers markets. The markets for fresh, refrigerated, frozen, and shelf-stable meats and poultry, in both processed and unprocessed forms are covered, as well as the market for meat substitutes.
There is a breadth and depth that is constantly changing. The latest trends are influencing how consumers identify products and purchase them. Staying in front of trends will make the difference between a loss and a gain.
To learn more about meat and poultry trends, click below.
Thanks for reading!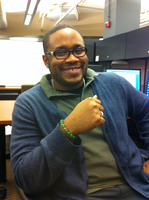 Richard Washington
Marketing Manager
MarketResearch.com