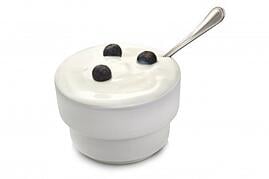 Ten years ago, few American consumers were familiar with the brand name Chobani. Now, thanks to that brand of Greek yogurt and a handful of others, the yogurt market has undergone a sea change. Call it a Greek yogurt counter-revolution, one which has yanked this particular food industry category back to the future.
Industry forecasters at Packaged Facts, a business intelligence firm, estimate the U.S. retail market for yogurt at $7.3 billion in 2012, up 6.6% over the previous year—with the Greek yogurt segment singlehandedly responsible for these respectable sales gains in a very large and mature product category.
In addition, American yogurt manufacturers are now jumping onto the bandwagon of growing consumer interest in Greek yogurt, stepping-up production of Greek-style yogurt and other products. The boom has even spurred pockets of economic growth in some U.S. regions.
In Gennesee County, in upstate New York, for example, officials recently announced that they had made an agreement with two major dairy producers who will begin producing yogurt and other dairy products in the area. The $226 million project is expected to generate upwards of 150 full-time jobs for area residents, according to The Business Review. One of the two dairy producers involved said it is responding in part to the exploding consumer demand for Greek yogurt.
Greek yogurt surged from being from just a sliver of the yogurt market in 2007 to becoming the most important trend in the industry, albeit at the expense of non-Greek yogurt dollar and unit sales.

While Greek yogurt will continue to post gains and set the direction for the overall yogurt market, it remains to be seen whether this trend's amazing pace of growth is sustainable for long. As of early 2013, price competition has caused some areas of sales growth to slow, and major players to fight a zero sum game over market share.
Even so, many industry watchers hold that yogurt, which is consumed at a relatively low rate per capita in the U.S., still has significant upside on these shores. With yogurt growing in consumption across various segments of populations, combined with the broad-ranging push for healthier eating and increased consumption of lean protein in the U.S., growth in the yogurt category is hardly on its last legs.
Moreover, Greek yogurt has emerged as a platform for innovation in other product categories. Frozen yogurt has become a big early adopter, with a plethora of new Greek yogurt product introductions. The yogurt trend has simultaneously been picked up by the food service industry, with overall penetration levels on restaurant menus nearing 18%, a 20% increase from five years ago.
As part of this spill-over from retail, some yogurt makers have begun to pay more attention to food service, with Chobani and Dannon opening up their own retail yogurt shops.

For more information on the yogurt market, click below.
Thanks for reading!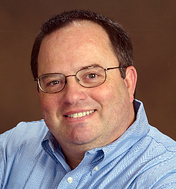 David Sprinkle
Publisher, PackagedFacts