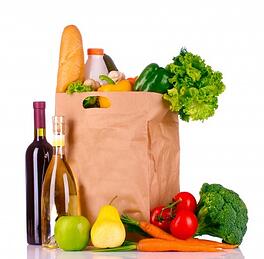 Food industry trends have led Federal agencies including the Food and Drug Administration and some politicians including New York City Mayor Michael Bloomberg to push for reforms to nutrition standards and to manufacturers' labeling of America's food supply.
While this development has been long in the making, it also coincides with a weight management trend that is gaining steam rapidly: Growing numbers of American customers are letting manufacturers know that they are concerned about health and wellness and that they want the food they purchase to meet their dietary expectations.
Indeed, during recent years, consumers' perception of health and wellness has evolved from purely personal nutrition and fitness toward also considering environmental and genetic concerns. Thus, local, organic, natural and the emerging trend of purchasing "sustainable" produce, meats, and poultry are forcing manufacturers to make big changes in production, packaging, delivery and quality.
Consequently, ingredients in restaurants and of mass produced food have been undergoing significant changes in recent years as well, with formulations from many producers and chefs now focusing more on grains, low-fat, low-sugar and sodium, and gluten-free ingredients.
Packaging of food products, too, are reflecting the health and wellness market trend; many manufacturers now label calories and sodium counts more clearly and feature smaller sizes or include banners and labels that announce the health-boosting properties of ingredients, including Omega 3 fatty acids.
A 2012 survey from the International Food Information Council (IFIC) Foundation Food &
Health asked more than 1,000 consumers their opinions on nutrition, food safety, and health. The findings indicated that the vast majority of Americans are attempting to improve their diets in one or more ways, with college-educated consumers, respondents who are over age 65, and women more likely to be engaging in such behavioral food consumption improvement regimes.
Survey respondents showed interest in altering their eating habits and making dietary changes toward a more health-conscious direction, including by:
Increasing fruit and vegetable consumption (87%)
Cutting calories by drinking water, low and no calorie beverages (78%)
Cutting back on foods higher in solid fats, added sugars and salt (76%)
Eating more food with whole grains (75%)
Consuming smaller portions (73%)
Balancing calories to manage weight (60%)
Comparing sodium in foods and choosing those with lower numbers (57%)
Eating fat-free or low-fat dairy (54%).

Nutrition and food formulation experts anticipate the health and wellness trend among consumers to only increase in ensuing years, driving further changes in manufacturers' and provider's systems and marketing strategies. On the manufacturing side, key areas of ingredients that are most likely to experience big consumer-driven health and wellness makeovers include:
- Breakfast foods. Manufacturers and restaurants alike are building more whole grains, oats, fiber, and low-sodium ingredients into offerings, from children's breakfast cereals to protein snack bars. Yogurt, too, has become a primary focus of consumers, driving a surge in Greek yogurt which is higher in protein and restorative cultures than the version produced by traditional American dairy companies.
- Sweeteners. Public concern over high-fructose sugar (which contributes to obesity and diabetes) will continue to push for ingredient-formulations adjustments for manufacturers, including replacing in respective food products high fructose sugar with organic sugar, replacing sugar with honey, or swapping in agave to replace coconut in some items.
And among consumers, behavioral changes in what and when food is eaten and portion sizes is also expected to continue moving in a more health-focused direction, according to David Sprinkle, publisher of Packaged Facts. For example, a growing consumer-driven trend that is gaining traction fast is healthful snacking, according to a 2013 food industry report from Packaged Facts:
All things fruit and all things vegetable will be fair game for snacking in 2013, writes Elaine Tecklenburg, a food industry specialist and author of the Packaged Facts report, Food Formulation and Ingredient Trends, published in February 2013.
Both are being dehydrated and freeze dried from fresh to create shelf-stable munchable chips.
Tecklenberg added that she expects that the variety of vegetable chips currently available in retail settings will continue to expand, with possible new ingredients such as beans and other legumes, kale, sweet potato and seaweed to soon begin appearing on shelves.
Interested in learning more about food & beverage trends? Download our free white paper on identifying food trends, or check out our Culinary Trend Tracking Series.
Cheers,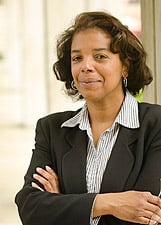 Amy Alexander
Senior Writer and Content Manager
MarketResearch.com