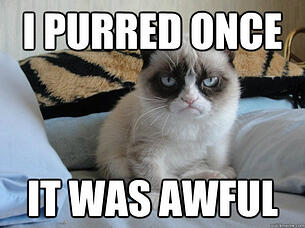 Internet sensation Grumpy Cat recently became the latest spokesmodel for pet food retail giant Friskies. The blue-eyed Snowshoe Siamese gained fame last year after its owners developed a quirky series of posts in social media channels including Facebook and YouTube featuring Grumpy Cat's somber facial expression framed by catchphrases such as: "I had fun once. It was awful."
Millions of "Likes" and video shares later, Grumpy Cat emerged as a big audience draw during South-by-Southwest (SXSW), a popular arts, technology and music festival that takes place in Austin, TX each March. It was also at SXSW that the cat officially began "working" for Friskies, filming a Web advertisement.

The timing was fortuitous for fans of Grumpy Cat -- and for the pet food sector, which can use some good news: The industry has been roiled this year by several health scares involving tainted pet food supplies. Since January 2013, recalls by pet food manufacturers of dry and wet foods, and of chews and treats have made headlines nationwide. The Humane Society of the United States tracks pet food recalls, and recently published a list:
March 11, 2013: Premium Edge, Diamond Naturals and 4health Dry Cat Food Formulas Voluntarily Recalled Due to Possibility of Low Levels of Thiamine (Vitamin B1)

March 11, 2013: Diggin' Your Dog Recalls Strippin' Chicks Pet Treats Distributed in Colorado and Nevada Due to Possible Salmonella Hazard

March 8, 2013: Steve's Real Food Recalls Turducken Canine Recipe Patties Because of Possible Health Risk

February 22, 2013: The Honest Kitchen® Voluntarily Recalls Limited Lots Of Verve®, Zeal®, and


Thrive® Products Due To Possible Health Risk

February 22, 2013: Kasel Associates Industries Recalling Certain Pet Treats Due to Salmonella Contamination Boots and Barkley, Colorado Naturals, Nature's Deli among brands affected

February 22, 2013: Kaytee Recalls Bird Treats and Greens Due to Possible Salmonella Contamination from Parsley Flakes

February 21, 2013: Nutri-Vet, LLC Recalls Nutri-Vet and Nutripet Chicken Jerky Products Because Of Possible Salmonella Health Risk

February 19, 2013: Nature's Variety Issues Voluntarily Recall of One Batch of Instinct® Raw Organic Chicken Formula for Dogs & Cats Due to Possible Health Risk

January 27, 2013: The Hartz Mountain Corporation is voluntarily withdrawing its Hartz® Chicken Chews™ and Hartz® Oinkies® Pig Skin Twists wrapped with Chicken for dogs

January 15, 2013: Milo's Kitchen® Voluntarily Recalls Chicken Jerky and Chicken Grillers Home-style Dog Treats.
The extensive nature of these recalls -- and their frequency -- stems in part from environmental factors, say health and nutrition experts who analyze pet food products. In particular, the stubborn drought that has gripped large sections of the United States' agricultural regions are having a residual negative impact, said Pat Tovey, director of technology and regulatory compliance at the Pet Food Institute, a trade organization.
The persistent record-high temperatures are fostering molds and spores that lead to Salmonella and other toxic organisms infestations in corn crops and other grains and vegetables that are widely used in pet foods. Last February in Iowa, for instance, food safety inspectors discovered strong traces of aflatoxin, a naturally occurring poison, in supplies of dog food manufactured by Pro-Pet. Experts say that aflatoxin, like Salmonella, can cause serious illness or even death if consumed.
"Anybody using corn has to be very selective," Michael Wright, CEO of Pro-Pet, said in an interview with Reuters. Like other manufacturers struggling with tainted ingredients, Pro-Pet issued warnings to its retailers and wholesalers and voluntarily recalled thousands of pounds of its Hy-Vee brand dog food.
Concerned pet owners, though, can take precautions and stay abreast of potentially harmful foodstuffs by checking the Humane Society of America website; there, helpful safeguards and measures are outlined, including:
1. Regularly update lists of the latest information on items that have been recalled.
2. If your pet's food or treats are recalled immediately stop feeding the product to your pet. Recalled products may be returned to the store where they were purchased for a full refund or thrown away in a secure area not accessible to animals.
3. If your pet may have consumed a recalled product, consult your veterinarian, even if your pet does not appear to have any symptoms.
4. If your pet has become ill or died because of a recalled food or treat, please report it to The FDA Consumer Complaint Coordinator in your state.
And as of now anyway, Friskies' parent company, Purina, has not issued any recalls this year -- leaving Grumpy Cat to find other things to frown about.
For more information on trends in the pet industry, download our free eBook on how pet stores are using cause marketing.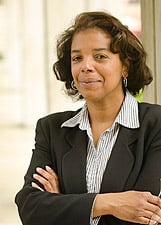 Amy Alexander
Sr. Writer/Content Manager