Spend any time with Rob Kaminsky and you will find that he is a skilled listener who also loves to talk. He's very knowledgeable and well-versed on almost any topic, especially anything to do with Life Sciences, Healthcare and Medical Devices....and he can converse about them for hours. He is passionate about his work and his craft and cares deeply about his clients, or as he calls them, his partners.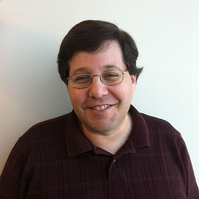 As a native of Freehold, NJ -- a hometown he shares with Bruce 'The Boss' Springsteen -- Rob grew up with New York City within sight: It is his favorite city in the world. With an IBM Systems Architect dad and a Doctor of Anthropology and Archaelogy mom, Rob and his two younger sisters tackled life from a perspective of science and history.
Where most kids while growing up want to be an actor, professional athlete, or president of the United States, Rob grew up wanting to be an International Patent Attorney. As a Boy Scout, he participated in the Law Enforcement Explorer Program. Powered by the belief that laws underpinned by philosophy define our society, Rob approaches life and his job with a pragmatism that engenders trust.
Rob studied international business and finance at American University in Washington, D.C.. He entered the world of sales when he owned and operated a hobby store. With superb communication skills and a propensity for helping people, Rob made a natural transition into specialized sales.
Rob joined MarketResearch.com as an enterprise-level account manager, specializing in life sciences and technology. With a history of cancer in his family, he has a vested interest in the success of his clients and approaches every project with the idea of helping find solutions.
With a central focus on providing full service to his clients, Rob operates in a supporting role to organizations looking for the business intelligence that can lead to a breakthrough for the company and society. Using a personal formula of applying market knowledge to the needs of his clients within their operational framework, Rob is proficient at satisfying their market research needs.
Rob is a skilled curator and navigator of the business intelligence landscape. His primary focus is always to support his clients. From start to finish, Rob's clients receive the highest level of service possible. Whatever your market research needs, you can trust you will be taken care of thoroughly, and with great assurance by Rob Kaminsky.
Thanks for reading!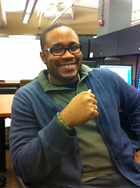 Richard Washington
Marketing Manager