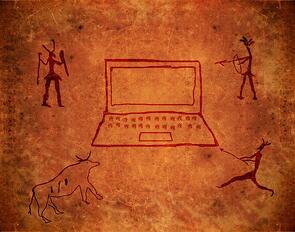 Two decades in, the cloud computing industry has grown from a "intergalactic fantasy" to an integral part of our lives. If you take a moment to realize how it has influenced our behaviors, you would be amazed. From streaming a movie on Netflix, to uploading your camera photos to the filesharing website, Dropbox, the growth of cloud computing has been impressive and wide-reaching.
Here is a list of key milestones in the history of cloud computing.
1961 - John McCarthy gives speech during MIT's Centenniel. States ,"computation may someday be organized as a public utility." This became the underlying theory for cloud computing.
1997 - The term cloud computing was officially used for the first time during a lecture by Professor Ramnath K. Challappa, PhD .
1999 - Salesforce.com made its debut as a company delivering enterprise applications through a website.
2002 - Amazon Web Services entered the market by providing storage options, computation, and other web services.
2005- Eze Castle Industries deploys the first ever hosted cloud platform at a large hedge fund
2006- Google announces their entry with the debut of Google Docs. The power of document sharing through the cloud was given to end users.
2006- Amazon focuses on small businesses and individuals with the introduction of their Elastic Compute cloud (EC2) as a commercial web service.
2009- Google Apps is released and browser-based enterprise applications through services is set loose on the world.
2009- Microsoft joins the party with Windows Azure. By providing platform as a service (PaaS) and infrastructure as a service (IaaS), Microsoft aimed to provide a platform for deployment through a global network of Microsoft managed datacenters.
2010- Salesforce.com releases deploys Database.com and allows for computing services to be used on any platform and in any programming language.
In a relatively short amount of time, the cloud has made gigantic strides in the technology landscape. All signs seem to point up, and we are only scratching the surface on cloud computing's true capabilities. What other moments stand out in your mind?
Thanks for reading!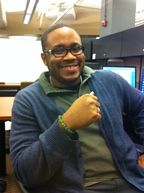 Richard Washington
Marketing Manager