What do Harley-Davidson, the Parthenon Group, and the Atlanta Gas Light Company have in common? When strategic planning officials at all three entities needed actionable business intelligence, they chose MarketResearch.com.
Those three companies are worlds apart in their products, services, and customer-insights needs: Harley-Davidson is a 109 year-old motorcycle company, while the Parthenon Group is a leading consulting group in Boston, and the Atlanta Gas Light Company is one of the largest utility companies in the Southeastern United States.
Yet the quicksilver nature of global markets means that companies large and small require customer insights that are accurate, timely, and actionable. Market research reports -- business and customer intelligence -- contain detailed data, and 'big picture" context that informs investment decisions and shapes business plans.
That's why for 15 years now, MarketResearch.com has specialized in providing current, in-depth business intelligence for more than 20 key industries including:
Food and Beverage
Healthcare Technology
Consumer Goods
Biotechnology
Heavy Industry
Life Sciences
Commercial Banking
Agriculture
Pharmaceuticals
Energy and Resources

MarketResearch.com is affiliated with more than 700 publishers of deep market intelligence, and owner of four high-quality publishers including PackagedFacts. With offices in suburban Rockville, Md., New York City, London, and Stamford, CT. MarketResearch.com offers industry reports by analysts who are top experts in their sectors.
In addition, the comprehensive collection of market intelligence products and services are all available via the Web, are updated daily, and allow for easy access to clients by its Personal Library service. Another major differentiator that sets MarketResearch.com apart from other business intelligence firms is its staff of in-house Research Specialists.
Clients are welcome to speak with Research Specialists before purchasing reports: the specialists have in-depth knowledge of the publishers and the various types of reports in their respective industries. They also provide clients with detailed guidance, to ensure that the report's parameters, scope and methodology are exactly right.
They also can provide real-time details about the contents of specific reports, to eliminate risk for clients. The Research Specialists help you refine search parameters, locate the full range of available reports, review the scope and methodology of reports, and provide informed and objective advice to ensure that you're making the right research purchase decision.
Whether you'reseeking forecast reports on new product trends or competitive analysis of an existing or emerging market, MarketResearch.com has a deep bench of offerings and the expertise to make sure that you efficiently receive the critical information you need.
In addition, MarketResearch.com's Profound, a subscription service, is a convenient, online premium option for obtaining business intelligence. It features a buy-by-the-section service, allowing clients to purchase full reports or just chapters, charts, graphs and tables.
MarketResearch.com and Profound excel at connecting you to the precise reports you need, and providing guidance that ensures customer success.
As one official at the Harley-Davidson Motor Company put it: "MarketResearch.com is a great research resource with excellent customer service. My dedicated research [specialist] maintains regular contact and always lets me know when new reports that apply to my project plans are available."
To learn more about how market research can help your business, see our free eBook.
Cheers,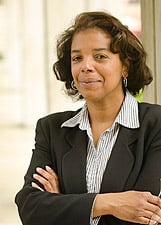 Amy Alexander
Senior Writer and Content Manager