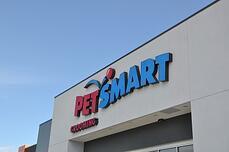 According to pet industry statistics, on Valentine's Day 2013, Americans spent more than $800 million on cupid-oriented treats for household pets. Market reports from the National Retail Federation show that tokens of love from owners to pets included everything from heart-shaped chew toys for dogs, to sleek red leather collars for cats, to edible 'flower arrangments' for dogs and cats. It's all another indication of how pet industry retailers are quickly adapting to the growing market trends of pet owners who view their four-legged friends as family members.
Indeed, big pet retail chains including PetSmart and PetCo have for a decade come to recognize the acceleration of the trend. Many franchises offer a growing variety of pet products and 'pet care services,' that include grooming, boarding, training and 'beds' and 'strollers' for pets.
It is probably something of a stretch to characterize these increasingly elaborate offerings as a flat out Retail War, but the up-selling of more and more items and services designed to 'humanize' pets by a core group of large pet industry businesses is taking on the tone, at least, of a pet industry arms race.
Consider these findings by a leading pet industry analyst, David Lummis of PackagedFacts, in his 2012-13 annual pet industry outlook report:
During the late 1990s, PetSmart and Petco began moving into non-medical pet services including grooming, boarding, and training, dramatically altering this competitive landscape. During the past decade, PetSmart and Petco have brought services like grooming "out of the back room" and into the national spotlight, forced independents to spruce up their operations, fueled the trend toward premium services, and encouraged other retailers and investors to expand in the field. No doubt, the PetSmart/Petco push has come at the expense of more than a handful of independent service providers. But the big-box involvement has been a net gain for non-medical pet services, with some independents having turned to their own advantage pet owners' increased awareness of premium services.
In addition, Lummis found that while overall sales of pet products nationwide have slumped slightly during the recession, 'big box' retailers such as PetCo and PetSmart have continued to see healthy revenues, in part due to the diversification of their inventory and by adding more 'pet care services" -- including veterinarians -- and pet owner education information:
From 2005 to 2011, PetSmart services grew at a compound annual rate of 12%, with yearly gains in the 10%-11% range from 2008 to 2011, up from 9%-10% in 2006-2007.
PetCo's services and sales have continued to grow at a commensurate pace, topping $200 million in 2011.
In addition, the North American Pet Health Association (NAPHA) reported that in 2012 pet owners spent more per capita on 'discretionary' items than on veterinary care for their furry family members.
"One driver for this upward motion is the influence of retailers like Petsmart pushing services—not only in-store veterinary practices but also boarding and grooming—into the mainstream shopping experience," the NAPHA indicated on its blog.
Interestingly, even a few non-pet retailers, too, are seeing some increased revenues thanks to the growing 'humanization of pets' trend from owners. The Build-A-Bear-Workshop Company told Forbes Magazine recently that its sales staff at some franchise locations are seeing increasing numbers of customers who purchase only the clothing meant to garb a bear that has built at the store.....without having actually built a bear at the store.
It turns out that more and more customers -- not always, but usually women -- are purchasing tiny skirts, rain jackets and sweater ensembles that are meant for the Build-A-Bear constructed toys, and bestowing them on their 'toy sized' dogs or cats. The American Pet Products Association estimates that 15 percent of all American pet owners will 'dress up' their pets at one time or another.
With that kind of activity likely to increase among customers, it is a good bet that the animal products retail arms race is only going to pick up steam in the coming years.
To learn more about the latest trends and data on the Pet Industry, click below for a free SlideShare highlighting 20 "Sizzlin' Stats."
Thanks for reading!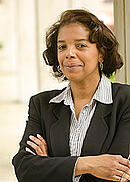 Amy Alexander
Sr. Writer/Content Manager