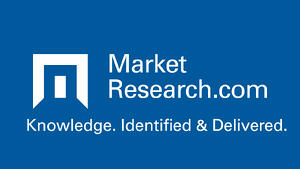 In yesterday's post, we interviewed Founder and CEO Rob Granader to find out what distinguishes MarketResearch.com from other business intelligence providers. We delved into MarketResearch.com's new business strategy and explored its unique mix of innovative market research solutions.
Today, we continue our discussion with Rob and highlight several other attributes that help shape MarketResearch.com's company culture and the overall customer experience.
A Commitment to Quality
"Our first tagline when we started the company was 'Helping you find the market research you need,' and that's still the basic commitment of Marketresearch.com and its products," says Rob. "Our team searches through the reports to make sure they answer your most pressing business questions. Nothing is more frustrating than spending $4,000 and not getting your questions answered."
This level of customer service is a key differentiator for Marketresearch.com. "We hope to be a place of clarity for users, given the abundance of free, low-quality research available on the web," Rob says. "People often begin looking for market research on Google, but Google helps you search, while we help you find the right research."
MarketResearch.com provides credible analysis and authoritative research from industry-leading publishers. In addition, its "secret weapon" is the knowledgeable research specialists who cut through the confusion and help users make informed choices about what publisher and report is right for them. MarketResearch.com provides a support team of account managers, customer service associates, and training & application consultants to ensure clients get the most out of the services they choose.
An Entrepreneurial Leadership Team
From the beginning MarketResearch.com embraced forward-thinking and entrepreneurial values that resonate throughout the company from the top down. Since the early days, Rob has seen many significant changes take place, but he remains deeply committed to the company, and he continues to find new, innovative strategies to drive the business forward.
"There is value in having a founder lead a company," Rob says. "Founders are often more dedicated than a hired gun. They are entrepreneurial. They know how to think beyond the balance sheet. You know they are not going to let the ship go down."
This sense of commitment and caring is reflected in MarketResearch.com's company culture as well. "It's important that everyone in the company cares and feels a sense of ownership," Rob adds. "If you care about it, you'll figure it out."
A Strong Vision for the Future
Rob has a few "big hairy audacious goals" in mind for the coming year. In order to build on past successes, he's considering a number of new acquisitions and continuing their march toward 100 percent recurring revenue.
But through it all, he's making sure to stay focused on what really matters. "I was an English major, not a business major," he says. "It's all about the people and their stories."
Find Out More
Did you have a chance to read our first blog post in this series? Check it out here.
To learn how to develop an effective market research strategy, read our free eBook.
Sarah Schmidt
Marketing Writer/Editor
MarketResearch.com