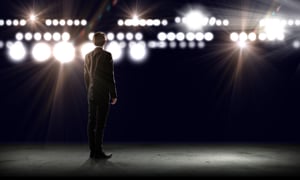 The "personal growth" or self-improvement market, like many others, took a hit in 2020 due to the pandemic and recession. However, some market segments prospered as Americans read more books, listened to audiobooks and bought tons of exercise equipment/weight loss services. Competitors hosting live events, coaching and seminars scrambled to pivot to virtual delivery. The pandemic accelerated the shift to virtual delivery of services.
Traditionally, the Baby Boomers have been the main consumers of self-improvement services. They still are an important group, but the tide is shifting. Millennials are the future for this market, but there are few young experts with the experience to serve them.
Many of the well-known motivational speakers in the business have been dying, retiring, are aging and are cutting back their live events and road trips. These people have been the backbone of the market for 30 years or more. Of the 17 top-earning motivational speakers, 12 are in their 60s or older. The challenge will be to develop new, younger gurus who can meet the needs of Millennials and Gen X consumers.
Top 7 Things to Know About the Self-Help Industry
Self-Improvement Market Size: Marketdata estimates that the U.S. self-improvement market was worth $11.6 billion in 2019, and that it contracted by 10% to $10.5 billion in 2020. Marketdata forecasts a 7.7% rebound in 2021, to $11.3 billion, and forecasts 6.0% average annual growth to $14.0 billion by 2025.


Live Events & Seminars: The live events business is hurting. Attendance at live events plummeted last year, due to the pandemic and recession. Marketdata estimates that this market fell by 24% in value during 2020, to $208 million.


Motivational Speakers: All 5,000+ U.S. speakers take in more than $1.6 billion per year, with the elite top 17 generating about $296 million. The motivational speaking market was hit hard in 2020, as in-person events were cancelled nationwide. Speakers that had previously done dozens of speeches per year (priced at $25,000 to $75,000 each), suddenly had empty schedules. They had to pivot to virtual events, which paid less.


Personal Coaching: The latest ICF global coaching study found that the U.S. coaching market was worth $1.29 billion in 2019 and Marketdata estimates this to have declined 8.5% to $1.18 billion in 2020.


Demand for Audiobooks: The self-improvement audiobooks market grew strongly last year, up an estimated 20% to $541 million. This market benefitted from the boom in print book sales last year, as consumers turned to books in a big way while they were at home during lockdowns.


Weight Loss Programs: Commercial weight loss programs held up well, since the leaders were able to deliver services virtually (Weight Watchers with WW.com, NutriSystem and Medifast/Optavia delivering diet food direct to clients' homes). Revenues for this market rose 6.8% in 2020, to $4.07 billion.


Holistic Institutes: The 16 major holistic institutes in the U.S. were devastated by the pandemic and lockdowns in 2020. These facilities count on in-person workshops, seminars and retreats, and most had to close for most of the year.
UPDATE: For the latest self-improvement market research, check out these new articles published in September 2023:
---
About the Author: John LaRosa is the President of Marketdata LLC and is the author of 100+ industry and market studies. His research appears in top media outlets including ABC, CNN, Fox, Forbes, USA Today, The Wall Street Journal, The New York Times, and a variety of trade journals.